Now astrology has evolved into something bigger; it influences our physical, spiritual, and psychological growth. People want to understand how astrology works and want to give direction to their life with the help of astrology. Many people are interested in learning astrology and want to implement it in their life.
Vedic astrology is a new name of the name Hindu or Indian astrology also known as Jyotish. In Vedic astrologers believed that a person's karma is highly influenced by the position of stars and planets. You can read your daily, weekly, and monthly Horoscopes on our website, and make the best decision which is best for you. Vedic astrology is considered as the eyes of Vedas because it provides direction to the individual who feels lost.
You have seen a daily horoscope in newspapers and magazines it has nothing to do with Vedic astrology. These predictions are wage and generalized and are influenced by western-astrology. Western astrologers follow the tropical calendar on the other hand Vedic astrologers use a sidereal system. Western astrology is more psychologically oriented but Vedic astrology is based upon one's individual karma.
Top Best Vedic Astrologers In The World
1. Dennis Harness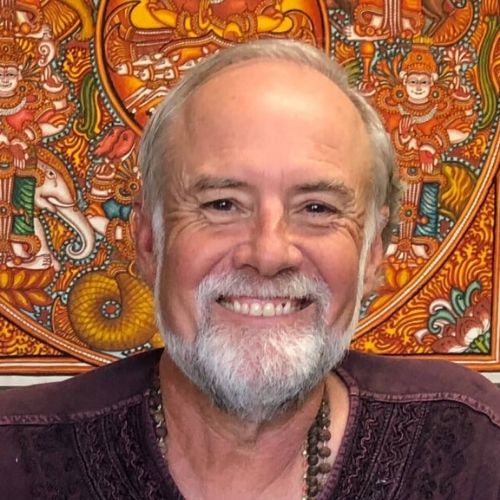 Dennis Harness is one of the best Vedic astrologers, he studied both eastern and western astrology. Dennis played an important role in spreading knowledge about Indian astrology in the western world. He is one of the founding members of the American Council of Vedic Astrology and served as president of the American College of Vedic Astrology
He provides services like astrological services, including natal chart consultations, relationship compatibility, and Astro*Carto*Graphy. Indian Council of Astrological Sciences gave him the title of Jyotish Kovid and Jyotish Vachaspati and lifetime achievement award by both the American College of Vedic Astrology (ACVA) and the United Astrological Conference (UAC).
In 2012, he again won UAC Regulus "Lifetime Achievement Award. Dennis Harness won Gold Star by Market Timing Digest of Amsterdam, Netherlands, for having the best market timer in 2013 and 2014.
2. Punit Pandey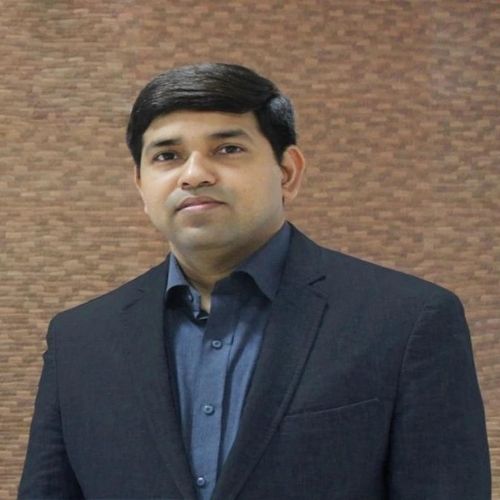 Punit Panday is one of the best Vedic astrologers in the world. Digital Age Astrologer and High-Tech astrologer are some names of Punit Pandey. He is the founder of top leading astrological portal AstroCAMP.Punit Pandey is an expert in Parashari, Jaimini, Tajik, Western, Krishnamurthi, and Lal Kitab.
He served as an Associate Editor of Vedic Astrology and Spirituality the monthly magazine based in New Jersey, USA and he is also writing for Kadambini magazine and the Dainik Jagran newspaper. Punit Also specializes in mathematical astrology.
3. Bejan Daruwalla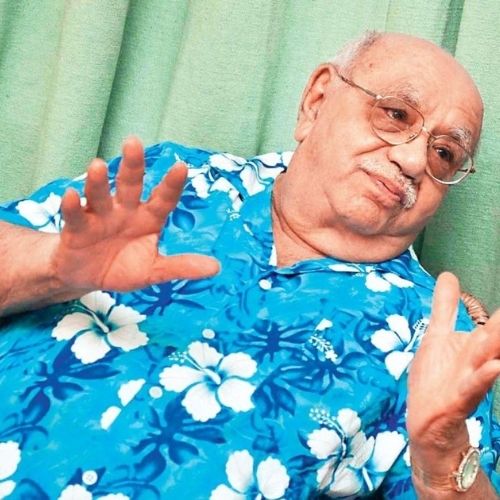 Bejan Daruwalla was born on 11 July 1931, he was an English professor of Parsi heritage and astrologer. He was a passionate follower of Ganesha, he practices Numerology, Vedic astrology, Hindu astrology, Palmistry, I Ching, Tarot card reading, Kabbalah, and Western astrology. Bejan Daruwalla has won two awards Lifetime Achievement Award by Ahmedabad Parsi Panchayat and Eminence awards 2019 by Chief Minister of Gujarat Shri Vijay Rupani. Sadly he died on 29 May 2020 at the age of 88.
4. Michael Erlewine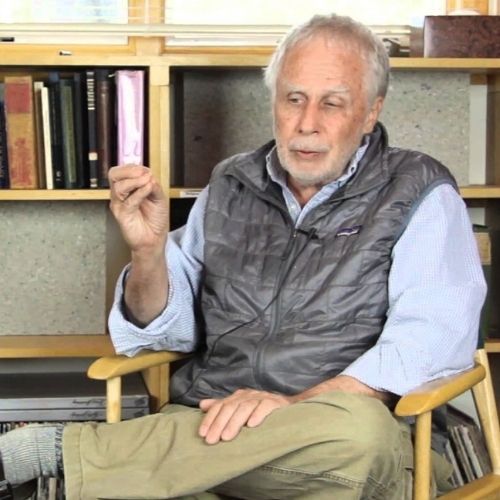 Michael Erlewine has 40 years of experience in astrology. He has won many awards including the UAC Regulus Award. Erlewine is also known as an American musician, photographer, TV host, internet entrepreneur.
Erlewine was to implement astrological measurements and program astrology in microcomputers. In 1978 he founded a matrix software that can do modular astrology programs. He introduces many new astrological techniques like heliocentric techniques, StarType astrology, Local Space Relocation, and deep-space astrology. Now every astrologer has astrological software in their computer which is founded by Erlewine.
5. Demetra George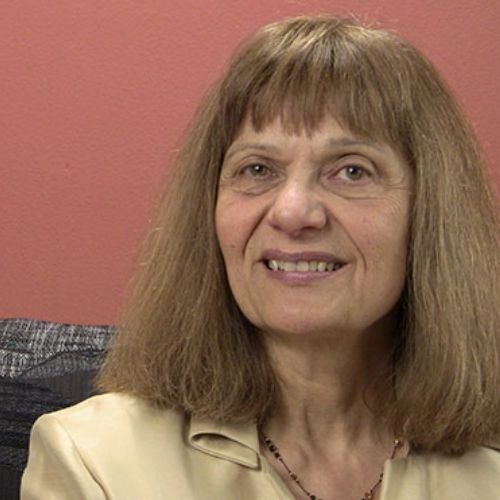 Demetra George started learning astrology in 1960, she became a professional astrologer in early 1971. She is an active member of the Association for Astrological Networking and the National Council for Geocosmic Research (NCGR).
Demetra George and Douglas Bloch wrote the book Asteroid Goddesses: The Mythology, Psychology, and Astrology of the Re-Emerging Feminine were published, Asteroid Goddesses was published at that when many astrologers were resisting the introduction of hundreds of small planetary bodies. This has led to adding additional points that astrologers found great depth to astrology. Due to his Contribution to astrology, he won the 2002 UAC Regulus Award in Theory and Understanding.
6. Liz Greene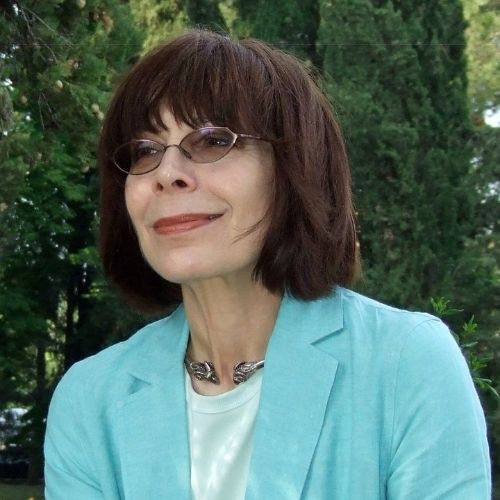 Greene holds a Ph.D. in psychology, he gained massive popularity when she launched his book Saturn. His contribution to astrology is huge in connecting astrology with psychology. In her book Saturn: A New Look at an Old Devil, she redefines Saturn as the planet of misfortune by implementing Jungian psychology and also telling about the dark and sinister side of Saturn that was required for healthy, holistic self-development. She holds a diploma in counseling from the Centre for Transpersonal Psychology in London and the Faculty of Astrological Studies. She is the supervisor of the Centre for Psychological Astrology and gives seminars all around the world.
7. Stephen Arroyo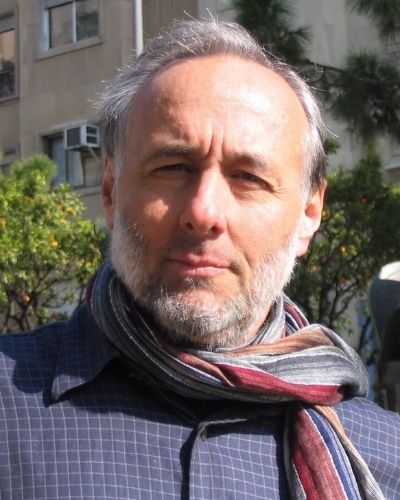 Stephen Arroyo is one of the most famous leading astrologers. Dane Rudhyar is an inspiration to Arroyo who is a great astrologer of the early 20th-century. He has great experience in psychological and humanistic Astrology.
In 1992 he won the United Astrology Congress's Regulus Award for Theory and Understanding. He is the author of eight books that are translated into 25 languages and his books are considered "AstroBible" for those who are still in the learning stage. In 1995 he was awarded the British Astrological Association Astrology Prize for his book Astrology Psychology & The Four Elements.
8. Steven Forrest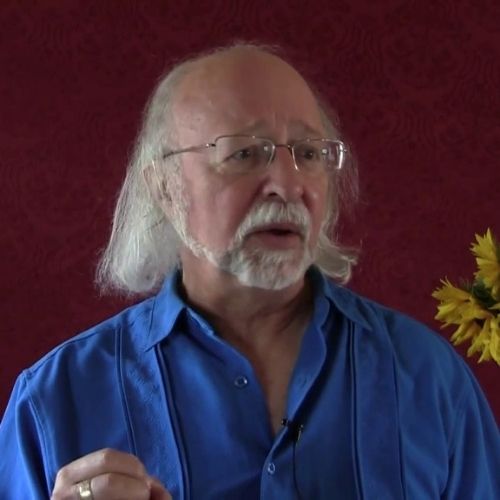 Steven Forrest has a great influence on Western astrology, In 1984 Steven wrote the book 'The Inner Sky', this book put Steven in the spotlight and he won the 1985 Professional Astrologers Incorporated award. Many students, novice astrologers, and even professionals consider the inner sky as a basic guide of astrology.
Steven Forrest won The United Astrology Conference (UAC) Regulus Award. He is a master of Evolutionary Astrology. Forrest conducts Astrological Programs in every corner of the world and has trained hundreds of astrologers. He is the founder of a very popular astrology website forrestastrology.com
9. Jeffrey Wolf Green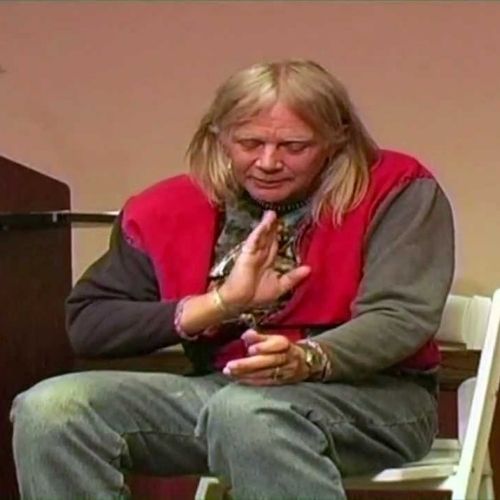 Jeffrey Wolf Green lecture on evolutionary astrology, In 1984 he wrote a book, Pluto, The Evolutionary Journey of the Soul. This book helps astrologers to understand the influence of Pluto on horoscopes. Book pluto was translated into many languages and become one of the best-selling astrology books.
Jeffrey is the founder of the "School of Evolutionary Astrology" and teaches the student principles of astrology. His great work on the evolution of the soul led to the founding stone of astrology's progressive embracement of evolutionary astrology. Jeffrey and Steven Forrest together lunch Measuring the Night: Evolutionary Astrology and the Keys to the Soul, Volume One and Volume Two.
10. Robert Hand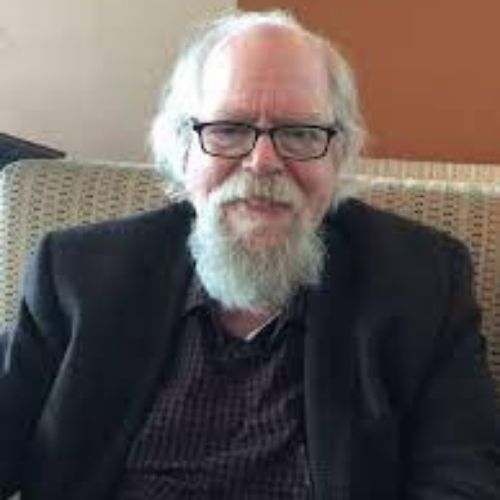 He is a historian, computer software developer, professor, and icon of the astrological community. At the age of seventeen, he starts learning astrology And became a professional astrologer in 1972. As one of the co-founders of Project Hindsight, he plays an important role in finding forgotten ancient heritage.
For his significant contribution to astrology, he won UAC's Regulus Award for his life's work. Robert provides personal consultations, webinars, lectures at conferences, seminars, and workshops.
11. Reymond A.Merriman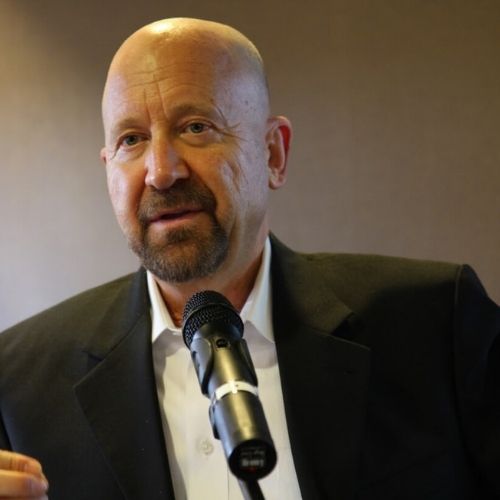 Since 1967 Raymond has been a professional astrologer, he has a Bachelor of Science in psychology. He starts his career as a counseling astrologer then after some he started practicing financial astrology.
He is the author of many astrological books. His book Merriman on Market Cycles: The Basics is a classic primer revolving around cycle studies and Basic Principles of Geocosmic Studies for Financial Market Timing tell us about the relationship between cosmic and financial markets. He gives Speeches on financial market cycles. Ray is the founding member of Merriman Market Timing Academy.
12. The Astro Twins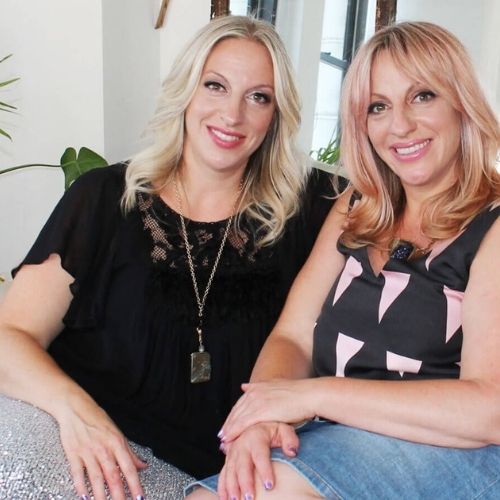 Twin sisters Tali Edut and Ophira Edut are born on 2 December 1972. Together they have written 4 books on astrology. Both sisters educate themselves about astrology, they start reading charts as a hobby, then Teen People magazine hired them as professional astrologers. They launch their own website Astrostyle.com in 2006, in 2013 they launch their I phone app Astrostyle Mobile, then they launch their second website Momstrology.com in 2014. They read charts for celebrities like Karlie Kloss, Emma Roberts, Stevie Wonder, Sting, and Beyoncé.
13. Susan Miller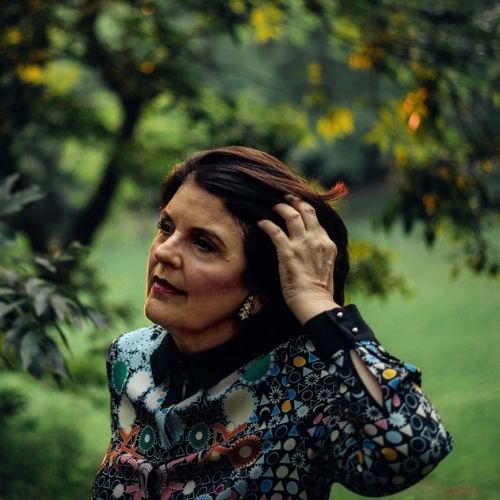 In the late 1950s, Miller was born, she learn astrology from his mother. Susan has a degree in MA in business from Newyork University. At first, she starts working as a photographer agent. In the 1990s she starts writing horoscopes for Time Warner, Diana and Chrissie are two daughters of Miller. Since the age of 14, Miller have chronic illnesses.
She is the author of 11 best-selling books, Miller has a great following on his website "Astrologyzone.com" and mobile app. She is very popular in the United Kingdom.
14. Chani Nicholas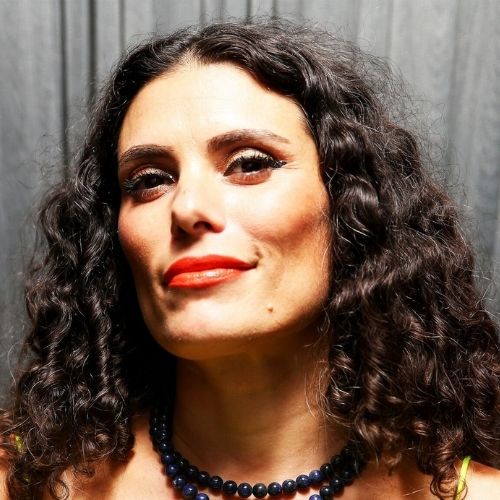 In 1975 Chani Nicholas was born in British Columbia, Canada. Chani Nicholas become interested in astrology when she was 12 years old. At first, She starts pursuing acting in Los angles But then she decided to leave the industry. Nichola starts writing a weekly astrology newsletter to friends and family. She start his blog and began writing about horoscopes and was charged and started taking classes about astrology.
15. Debbie Frank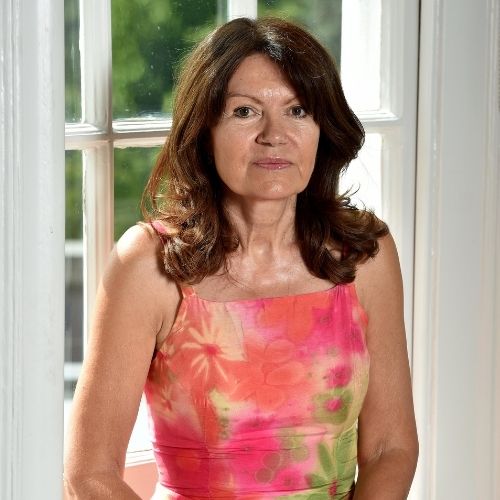 Debbie frank starts his career in astrology in 1984, She has written horoscopes and columns for SHE magazine, Daily Mail online, Sunday Express, Hello, Instyle, Sunday Mirror, and Daily Mirror. Debbie is a personal astrologer of the late Princess Diana's. She published many books Birth Signs, Baby Signs, and Debbie Frank's Cosmic Order Guide to Life, Love, and Happiness.
How Vedic Astrology Works?
Both Vedic or Western astrology work on the basis of astrological constellations. Basically, astrology is based on the positions of the planets and their planetary movements, and the positions of the Moon and the Sun. According to the ancient Vedic texts (Sanatan Dharma Shastras), planets and their moons circumambulation around the Sun and their reflections are directly related to our lives. Jyotish (Sages) said the birth of every person is related to their Karma and past life that decide their future and present.
If you don't believe in reincarnation, it's interesting to specify that 3/4 of the total population does, and surprisingly, many Christians argue that there are references to reincarnation in the Bible. As per the Vedas, everything as well as every human is under the control of time. Under its influence, people inevitably go through various stages of appearance, long before they are cast out of the previous life and pushed into the next life, this condition is accumulated by their previous birth and their Karmas. Just like we study in modern science, time and space are relative and there are responsible for the reality in which we exist, and according to modern science we called this phenomena space-time and ancient sages say astrology (Jyotish Vidya). It is just a theory but now it is proven by modern science that massive objects (Big in size with high mass), like planets and stars, affect this reality and also apply their effects on everything around them.
David Frawley is a very popular Vedic astrologer, he is also known as Acharya Vamadeva Shastri. He did very deep research on Vedic astrology and he is also appreciated by the prestigious Padma Bhushan award in January 2015 by the government of India, the nation where Vedic astrology originated. He says in their book "What we call the planets are something like points of light in a huge energy organization, associated unpredictably by subtle lines of power, connecting the whole planetary group into a solitary life form. However the planets seem like little points of light somewhere, their energy fields are available on Earth, and they are liable for a significant number of the developments of the earth's life forms". Our life is directly interconnected with this cosmic universe and its entities.
Many other astrologers did their own research and you won't believe in 2022 there are more than 50k active Vedic astrologers serving their astrological services to millions of people all over the world. Only on Vedic Monks, you can consult with more than 100 Vedic astrologers. There is a science behind this Vedic practice and you will see their positive effects if you try this practice on your own.
Conclusion
Here are the world's best Vedic astrologers, they can help you to give direction to your life. Those soules who feel lost can take benefit from it. These people can help if you are interested in learning astrology or wants to start your career as a professional astrologer.